Task management
Simply organize and delegate
A task manager must be able to save time.
With Gladys, keep a global view of your different tasks and projects at a glance.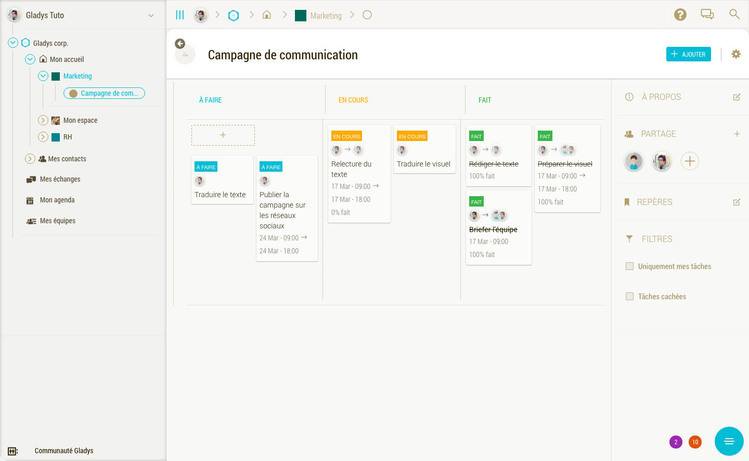 Create, delegate and schedule your tasks in just a few clicks.
All the tasks of each employee are synchronized in real time and appear directly on their respective agendas.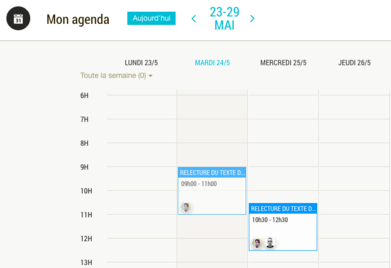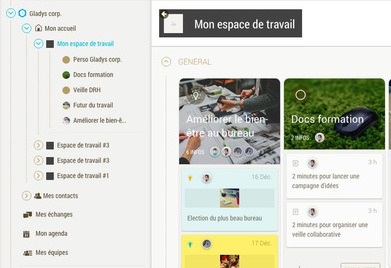 Advanced research
Search to find your documents
Follow the progress of the various tasks as closely as possible and easily identify those that take too long to avoid any delays.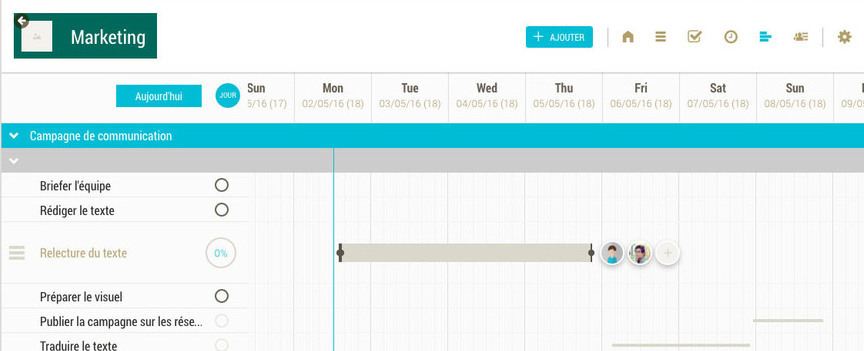 Simplify your task and adopt Gladys for all your projects!
All the tools, in the same place, to collaborate and boost productivity

Communication

File Sharing

Planning

Time Tracking

Team Management